The War in Africa
by
Vaughn
Photo Credit: Army Times
STARTING with The Nation's, Jeremy Scahill, reporting of secret bases used for the War on Terror (I forget that this is now an anachronism, and the conflict is now known as "The Overseas Counterinsurgency Operation"), in Somalia, the new-ish reports of a drone program in the region and President Obama's recent move to send 1oo special operations soldiers to act as advisers; it is clear that there is a move afoot to focus American efforts on the continent. This, accompanied by the newly established Africa Command (AFRICOM), to oversee counter-terrorism operations in the region, makes this only more obvious. The motivation behind this is partly the rise of al-Shabaab ("Movement of Striving Youth"), an African al-Qaeda affiliate working primarily out of controlled areas in Somalia. (And years of perhaps inchoate policy in regards to terror threats on the continent, however there are some who ask whether the cells in Africa present a clear threat to America.)
When it has come to intelligence, there has simply been a vacuum on the African continent, both those of the technical and human variety. The war in Africa, itself, beyond the War on Terror produces a new reality with regards to the overall global counter-terror effort, as we ramp down in Afghanistan and Iraq and ramp-up elsewhere in what seems like the equivalent of proxy wars, like those of the Cold War, only this time focused on counter-terror. Recently, the Army Times conducted a six-month long, six-part special investigation on the matter in a series called "Secret War in Africa" which began with "The Secret War: Africa Ops May Just Be Starting."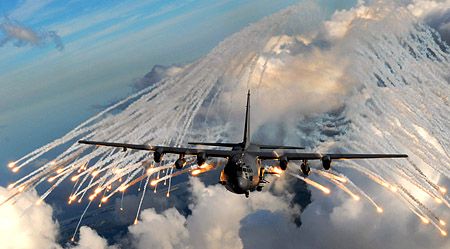 In "The Secret War: Africa Ops May Just Be Starting" the Army Times tells of a pivotal mission of divergent details and accounts — in the sense of what's true depends on just who you ask — where two human intelligence (HUMINT) soldiers were taken hostage as either covert operators or as non-covert military personnel, in what may have been a clandestine operation in the Ogaden of Ethipoia. It was the first major incident, that indicated something had changed with our approach.
The two men were on the ground as part of Combined Joint Task Force-Horn of Africa's intelligence directorate, and were granted permission to go "beyond the wire" to handle, presumably, intel-collection duties. But just how they did that may have been part of the problem, as they reportedly developed a cover story which had them working for the Red Cross and which created a much larger issue when they were eventually approached by Ethiopian troops, and their weapons were found. The two soldiers were detained by the Ethiopian forces who presumed the soldiers to be hostile, particularly after their cover story of working for the Red Cross was upturned by their concealed pistols.
Depending on the conflicting account you choose to believe, the men were held anywhere from 48 hours, according to Major General (Maj. Gen.) Timothy Ghromley the head of Central Command during that time; or  about 10 days, according to a senior intelligence officer. The account by Maj. Gen. Ghromley had the men under his charge acting in rogue. According to him, they were not to be operating in a covert manner:
'They're completely overt,' he said. 'They're supposed to identify themselves as U.S. service members.'
The account by the intelligence official implies something a bit different, calling it a "clandestine operation." The men were not in their uniforms, but according to the senior official; if they were detained they'd be able to declare their status as American soldiers, so that in the official's words, "somebody could get them the hell out of there." It eventually took the ambassador to Ethiopia, the State Department, and Central Command commander, (now-retired) Admiral William Fallon, to free them.  The incident led to African intelligence operations in the specific area to become public and compromised. Everything from notepads, military-related items and papers, was scooped up by the Ethiopian government, according to the State Department. An intelligence official quoted in the Army Times article stated:
'It was like amateur hour, this team that got rolled up,' the intelligence official said. 'There was information that they had that they should not have been carrying … It gave away techniques and procedures that we couldn't afford to do, because we knew at that time that al-Qaida was building up its capability in Somalia and that was why we were trying damn hard to get into Somalia with really sensitive collection.'
The event which transpired between March 2007 and March 2008, depending on who one talks to (again), may have set the operations back in the horn of Africa for years. That is until now.  A quick timeline of events show an escalation between the summer of 2009 to roughly the present:
• On Sept. 14, 2009, a U.S. special operations helicopter raid killed Saleh Ali Saleh Nabhan, a senior al-Qaida in East Africa figure.

• On April 19, 2011, the U.S. captured Somali national and al-Shabaab member Ahmed Abdulkadir Warsame, 25, as he crossed the Gulf of Aden on a ship to Yemen from Somalia. The U.S. held Warsame, who allegedly has links to Yemen's al-Qaida branch, for two months on a Navy ship before flying him to the U.S.

• On June 7, TFG [Transitional Federal Government] forces killed Harun Fazul, the most-wanted al-Qaida figure in East Africa, when he mistook their roadblock in Mogadishu for an al-Shabaab position.

• On June 23, U.S. drones struck al-Shabaab targets near Kismayo.

• On July 6, there were reports of airstrikes in Lower Juba, the southernmost region of Somalia, according to the website SomaliaReport.com.

• In early August, under increasing military pressure from the TFG [Transitional Federal Government] forces backed up by 9,000 African Union peacekeepers from Uganda and Burundi, al-Shabaab announced its withdrawal from Mogadishu.

• On Sept. 15, there were more airstrikes on an al-Shabaab training camp in Taabta in Lower Juba, according to SomaliaReport.com.

• On Sept. 21, The Washington Post and The Wall Street Journal reported that the U.S. is building a "ring of secret drone bases" including facilities in Ethiopia, the Seychelles and "the Arabian Peninsula."

• On Sept. 23, airstrikes hit al-Shabaab's main camp at the Kismayo airport.

• On Oct. 4, an al-Shabaab truck bomb killed an estimated 65 people in Mogadishu. Read "The Secret War in Africa" series at the Military Times [Here]