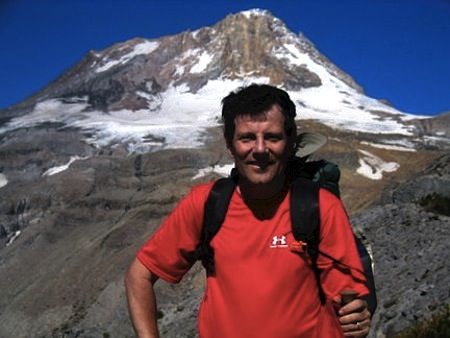 Photo Credit: Facebook (of Nicholas Kristof)
THE NEW YORK TIMES, "The Grey Lady," as it has become known as the established and serious paper of record *, hasn't seen much challenge over its roughly two centuries. In the early 2000s, however, there was a flap which provided two notable and rather damaging instances, the Jayson Blair affair: where young journalist Jayson Blair fabricated and plagiarized multiple stories, which was caught by one of the Times's own former interns — then writing articles in San Antonio for another periodical — and then the egregious and grave development of Judith Miller essentially greasing the skids for the Iraq Invasion by failing to ask the necessary rigorous questions of the Bush administration, and doing the necessary scut work to vet her multiple New York Times' stories in reporting the administration's case for war.
Eight days ago, Village Voice Media released an official response to a story by well-regarded human rights journalist and one of the Times' most well-known columnists, Nicolas Kristof, who on March 18th published a story concerning the Village Voice Media property Backpage.com and its frequent use by pimps to sell sex services on the Internet with impunity, often times of minors. The column revolves around a well-known Kristof tact of storytelling to make a point, a way in which Kristof personalizes sometimes abstract humanitarian issues. (It's not always that the subject is abstract, but deluging a reader with the sheer numbers of those affected by these human rights issues, tends to depersonalize.)
In the column he details the case of "Alissa," a young woman who was forced into prostitution as a teen, but miraculously has managed to escape the grip of her former life on the street and is now a senior in college with dreams of becoming a lawyer. The story of Alissa reports that she places much of her anger about her former situation on the role Backpage.com played, a Web site who once peddled normal, everyday consumer goods (couches and what not), but began to be a warehouse for pimps advertising sex services of young women. Village Voice Media claims in the response:
Nicholas D. Kristof was wrong about the most devastating 'fact' in his Sunday, March 18th, column in The New York Times regarding Backpage.com. He wrote about an underage victim of human trafficking: "Alissa says pimps routinely peddled her on Backpage." A video that accompanied his online op-ed was headlined: "Age 16, She Was Sold on Backpage.com" That is not true. According to Alissa's court testimony, she was 16 in 2003. Backpage.com did not exist anywhere in America in 2003.
Backpage.com is a Village Voice Media property which has become vital to its financial existence in a dwindled market for print advertising and especially for what are known as "alt-weeklies" such as the Village Voice and its papers L.A. Weekly, S.F. Weekly and O.C. Weekly in California. (And the Houston Press in Texas.) Such papers have had to lean on operations like Backpage.com for their financing. As a result, this has produced a journalistic conflict of interest. Village Voice Media attempted to discredit Kristof's article with what he calls "journalistic tools," because of this underbelly of the alt-weekly financing situation, and quibbles about the facts, attempting to paint Kristof's work as an entire fabrication, it appears. While the columnist acknowledges that he got some of the details of the woman named "Alissa" wrong, but only on the blurb for the companion video, it clearly isn't the same as it being a journalistic failure. What's particularly disconcerting is not that Kristof got something (somewhat) wrong, but that this fits a pattern of Village Voice Media attacking journalists who report on Backpage.com. In Kristof's response, he retorts that:
It's interesting that Village Voice doesn't dispute anything in my column or the accompanying video, but only the online blurb for the video. The Voice is right that Alissa was 16 in 2003 — for about two days. In fact, Alissa turned 16 at the end of 2003. So all during 2004, she was 16 years old. And so it was in 2004, not 2003, that she was traveling up and down the east coast being pimped. Backpage operated in at least 11 cities during 2004, including Miami and Fort Lauderdale, both of them cities Alissa where says she was pimped on Backpage. Then at 17, as Backpage expanded to 30 cities including Boston, she was pimped even more broadly on Backpage — and also in Village Voice print ads, she says.

Moreover, contrary to what the Voice says, Alissa continued in the sex trade until 2007, when she got out for good. Backpage was steadily expanding and becoming a major force in this period, and pimps routinely used it to sell her, she says.

I'm frankly a bit surprised that Village Voice is even trying to deny its role. Attorneys General around the country have linked Backpage to arrests for trafficking of underage girls in 22 different states. As my column noted, one recent case involved a 15-year-old girl here in New York. A previous column I wrote cited a 13-year-old girl peddled on Backpage.

I've been an admirer of Village Voice over the years, including its great reporting on police abuses. But it's really sad to see Village Voice Media become a major player in sex trafficking, and to see it use its journalists as attack dogs for those who threaten its corporate interests. I can't say I'm surprised, though. When Amber Lyon of CNN aired a piece about a 13-year-old girl trafficked on Backpage, Village Voice went after her and even published a piece in an affiliate in her hometown. It's because of this record of Village Voice using journalistic tools to go after critics that Alissa chose not to use her real name.

So my hope is that Village Voice Media will decide to stop throwing resources into obfuscation and attacking those opposed to its role in sex trafficking, and will either get out of carrying prostitution advertising or at least require careful vetting — such as seeing adult I.D.'s — of those who place the ads. C'mon, Village Voice, does an an alternative newspaper really want to represent the greediest kind of exploitation? Read Nicholas Kristof's "Where Pimps Peddle Their Goods" at The New York Times [Here]
Read Nicholas Kristof's "How Pimps Use the Web to Sell Girls at The New York Times [Here]
*The "Grey Lady" supposedly refers to more than its venerable stature, however. The nickname is (according to lore) a nod to its high ratios of text to graphics. Say, compared to periodicals such as USA Today.